Tatiana de Rosnay's "Sarah's Key" is published today in the USA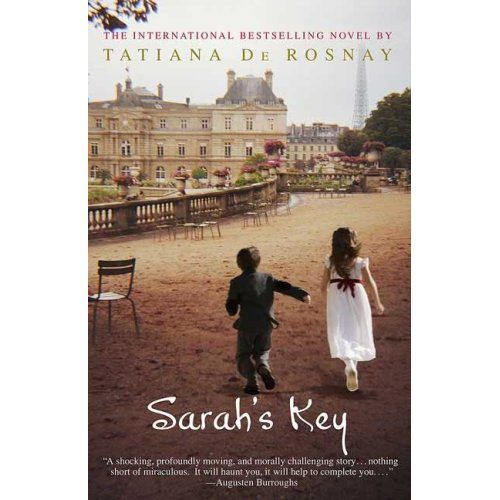 A bestseller in Europe, Tatiana de Rosnay's Sarah's Key* opens in Paris, July 1942. Thinking she would be home in a few hours, ten year-old Sarah locks her younger brother in their secret hiding place as the police round up Jews for Stadium Vlodrome d'Hiver, en route to Auschwitz. Sixty years later, American journalist Julia Jarmond is in Paris to investigate the round-up and stumbles onto a trail of family secrets that link her to Sarah.
Book groups all over the world have posted their discussion questions at the Sarah's Key blog site to share. The film rights have been sold to French producer Stéphane Marsil. Tatiana de Rosnay writes for French ELLE. Since 1992, she has published eight novels in French. Sarah's Key is the first written in English.
This "shocking, profoundly moving, and morally challenging story" is highly recommended for book groups that have enjoyed Suite Française. For information on this time period, try Vichy France and the Jews.


Source :
http://www.aadl.org/node/10867

Publication de "Sarah's" Key aux USA chez Saint Martin's Griffin