Le Film "Elle s'appelait Sarah". The movie "Sarah's Key"
Le film de Gilles Paquet Brenner, Elle s'appelait Sarah, sort le 13 octobre en France, et entre octobre et mars 2011 en Europe et aux USA.
G illes Paquet Brenner's movie Sarah's Key adapted from Tatiana de Rosnay's novel will be released in Europe and the USA between October and spring 2011.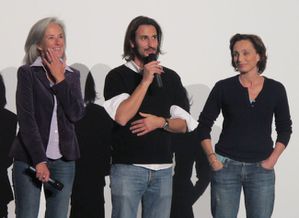 Tatiana, Gilles and Kristin Scott-Thomas